Fractal Antenna for DTV
by
Mohit
I think I was more excited about building this antenna than the prospect of watching television after staying away from it for over 5 years.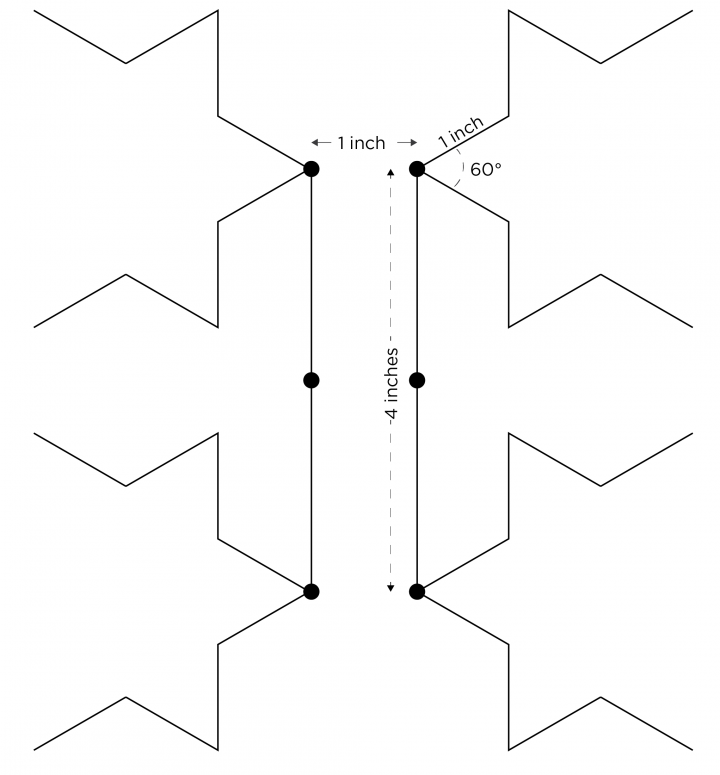 The fractal segments are made up of 3/64″ dia brass rods bought at Ace hardware. You can download the printable PDF template of the antenna here.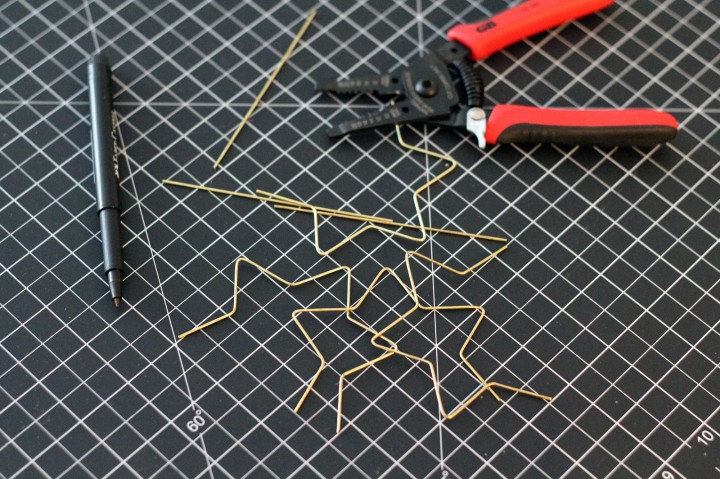 To make things easy during soldering, I taped the fractal segments together on a piece of cardboard with painter's tape. I then soldered the 50 ohm coaxial cable to the centers. The ground shielding braid was a little tricky to solder but with a little bit of flux and a lot of heat, it managed to stick.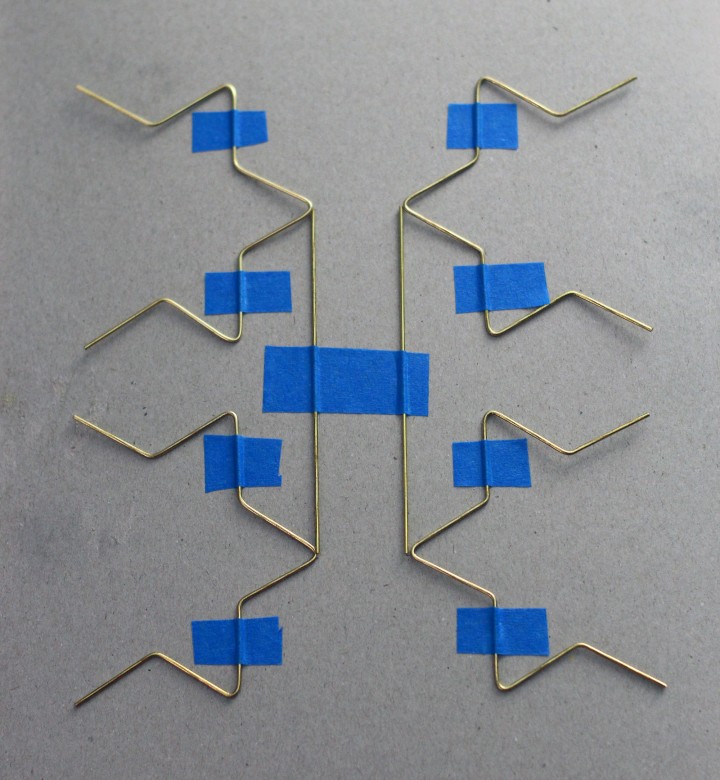 I hot glued the assembled antenna on to a 8″x9″ foam board. I bet the brass segments would look really nice on a piece of dark wood ply than on a foam board. Maybe next time.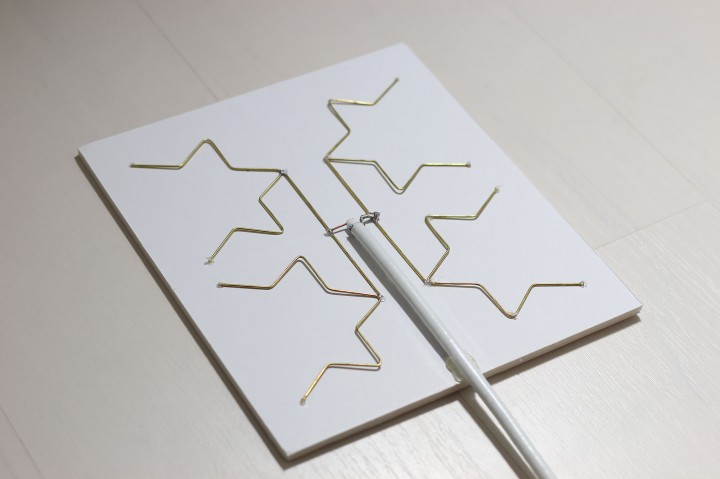 I have been able to catch about 14 digital television channels (in Minneapolis) with this contraption.