04.20.13
Playing with extension tubes and macro videography.
So, this dude landed on my lunch table this afternoon upside down. It took him 40 minutes to flip back right and fly away. He never gave up.
03.16.13
What better way to test some loads on a robot, than to have a human (dork) dragged around?
03.10.13
Trying to keep the newly designed high current motor driver cool with some forced cooling. They are taking a lot of abuse.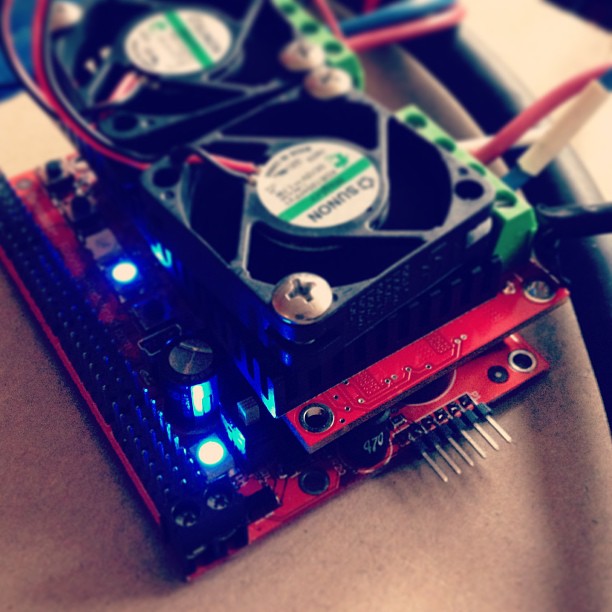 03.2.13
I may not have to deal with traffic jams, but I do have to deal with feeder jams.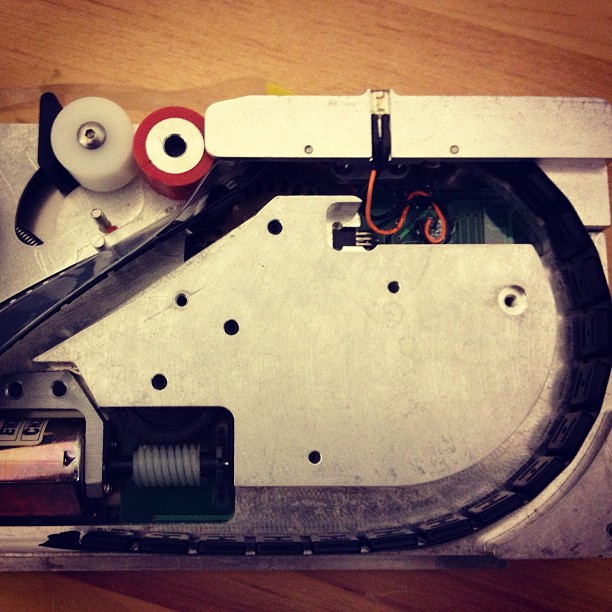 02.11.13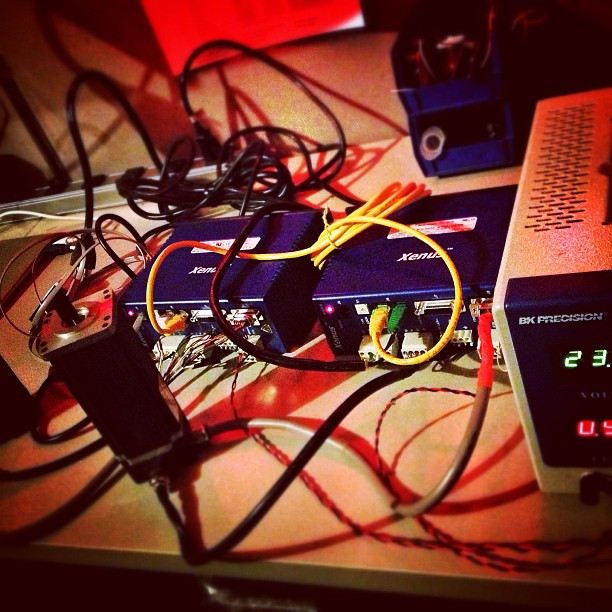 Now that the simulations are done, it was time to hook up some industrial servo drives over a CANopen network to it. So far so good!
02.5.13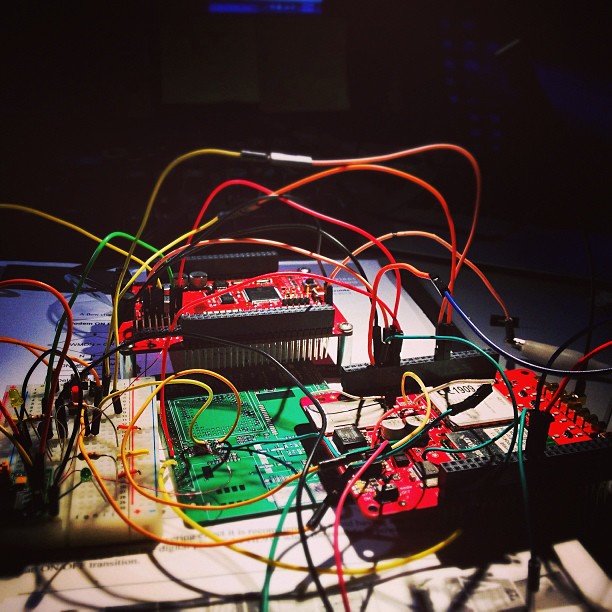 Testing out the new GSM modem. It's a miracle that this mess successfully connects to our servers over cell phone towers!
01.28.13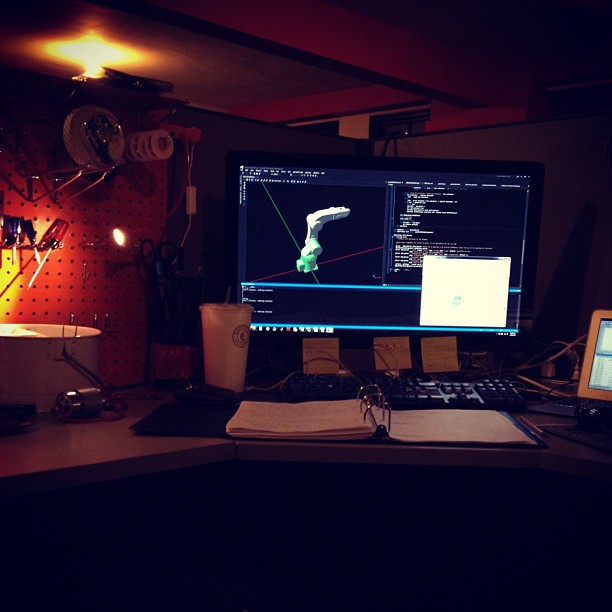 Working on the OpenRAVE simulations for one of our latest projects at work.
01.12.13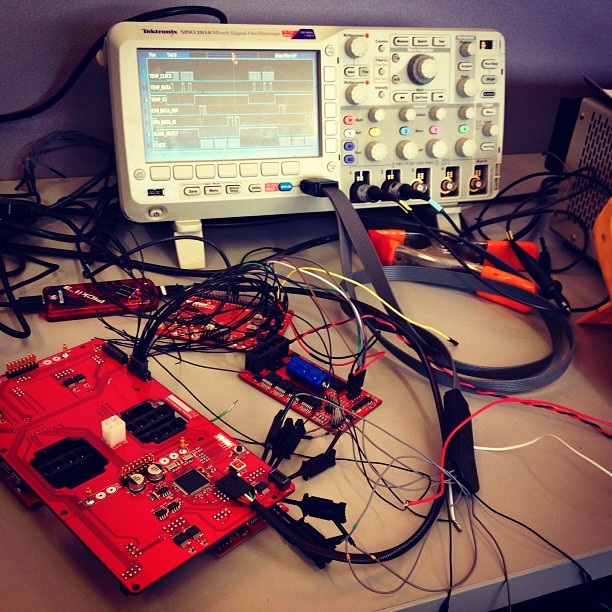 Sometimes debugging a circuit takes more time than actually making it. In this case, everything worked out just fine :) This setup consists of the motion controller board talking to the drives via SPI and reading temperature and quadrature encoder values.
10.27.12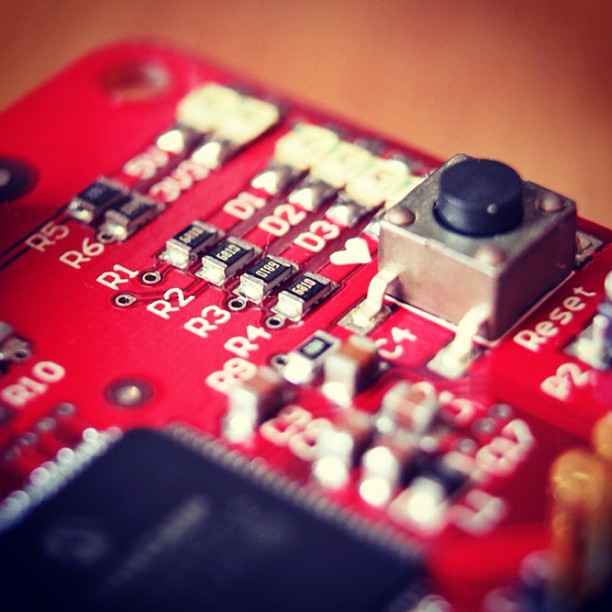 10.23.12
Today, Andrew was trying out the microchip brushless motor controller kit. The hall effect sensors on the back of the motor were misaligned which resulted in a rather unusual sound effect.